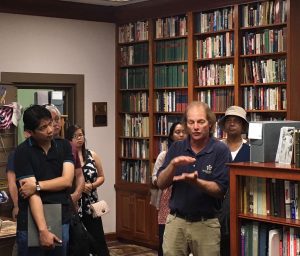 Welcome to FANHS-HR! We value your time and attention, so please enjoy our website and all of the content and resources. We work towards the preservation and education of the Filipino American culture and history by the participation of intergenerational volunteers and audiences. We welcome everyone to join us in this endeavor.
Upcoming Events
Click on the header image or title for more details for each event
October 2021
Join us for this two-day event featuring YFPFWC attendees who were there. Learn from their personal perspectives on how the event shaped their journey in developing today's awareness and consciousness of Filipino Americanism.

This two-day National FAHNS segment will be moderated by Dorothy Laigo Cordova and Emil Guillermo. Lively oral history interviews will be conducted among a diverse group of conference attendees.

You can register for this event here. Completion of the registration form is required for the event Zoom link.
---
Previous Events – 2020

Mel Orpilla created one of the first and most popular presentations entitled, "No History, No Self. Know History, Know Self." With the power of Zoom, you will be able to enjoy our powerful and enlightening American experience when it comes alive with Mel's iconic showcase.

What is Filipino American Literature?
Join this rare discussion featuring two icons in Filipino American literature.