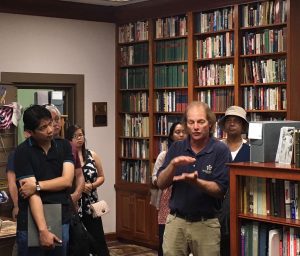 Welcome to FANHS-HR! We value your time and attention, so please enjoy our website and all of the content and resources. We work towards the preservation and education of the Filipino American culture and history by the participation of intergenerational volunteers and audiences. We welcome everyone to join us in this endeavor.
Scheduled Meetings!
January 28 – Executive Board Meeting
Location: Gus & Georges Restaurant on Virginia Beach Blvd.
Time: 6:00 PM EST
January 30 – General Meeting
Location: Zoom Meeting – Details TBA
Time: 2:00 PM EST
Great News! 501(c)(3) Status!

Thanks to the efforts of our FANHS-HR leadership, our 501c3 tax-exempt status is now official! To see a copy of the letter from the IRS, please check out this post: 501c3 Approval Letter.
Previous Events
Click on the header image or title for more details for each event
October 2020

Mel Orpilla created one of the first and most popular presentations entitled, "No History, No Self. Know History, Know Self." With the power of Zoom, you will be able to enjoy our powerful and enlightening American experience when it comes alive with Mel's iconic showcase.
Click here to register for the event!
---

What is Filipino American Literature?
Join this rare discussion featuring two icons in Filipino American literature.